A mobile artwork inspired by memories of childhood holidays and journeys to the coast in our family Volvo. 
The work was produced for the purpose of recreating a specific journey from Blisworth in Northamptonshire to Westward Ho! in Devon in Summer 2019 and the work has also been presented in Back Lane West in Redruth and at Plymouth Art Weekender
Blisworth to Westward Ho!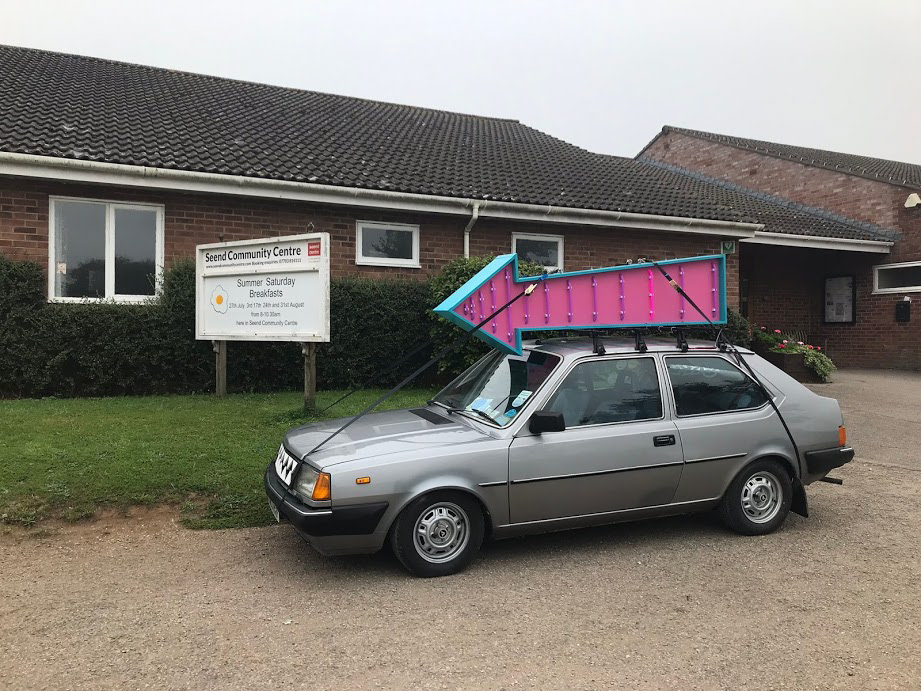 Plymouth Art Weekender 2019
Plymouth Art Weekender photos by Dom Moore (Top) & Greenbeanz photography